Slim & Trim Shake







Stay Slim & Lean
The perfect substitute for a healthy and nutritious meal in just 220 calories.
Feel Satisfied
Feel full and avoid cravings with 21g of premium protein!
Quick & Convenient
Shake up your meal under 3 minutes and have it on the go!
Tasty & Nutritious
A high quality vitamin & mineral blend of super-foods and milk protein!
Make the Most of your Shake
5 Days a Week, 10 Meal Replacement
An easy, fuss-free way to take control of your weight loss program and stay in a calorie-deficit without the cravings!
Breakfast
Start your day with a light workout (20-30 mins is all you need), then enjoy your Slim and Trim Shake as your breakfast.
Lunch
Rushed for time to prep a healthy lunch? Shake up your meal under 3 minutes and you're good to go!
Dinner
Round off your day with a well-balanced meal. A good night's rest supports weight loss, so be sure to head to bed early.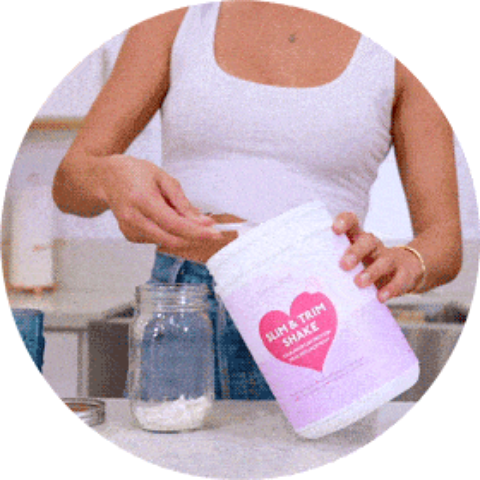 1. SCOOP!
Mix 2 scoops with 15 fl. oz. (450ml) of water.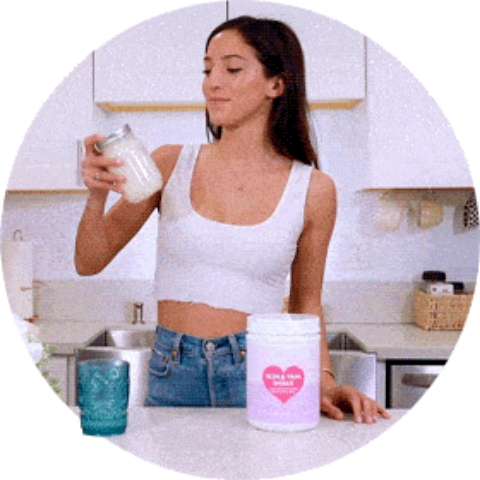 https://cdn.shopify.com/s/files/1/0079/9395/0308/files/slim-trim-scoop-title.png?v=1578584980
Shake until fully dissolved in a shaker bottle or mason jar.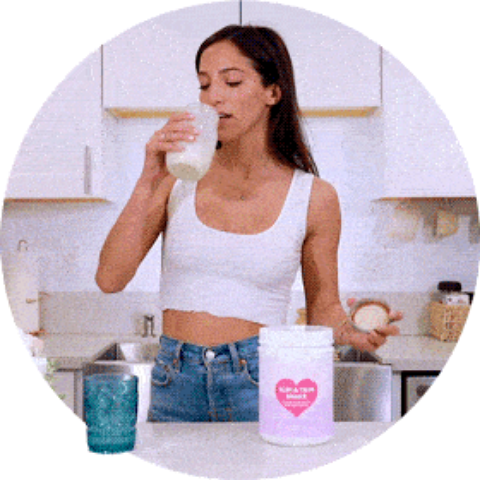 https://cdn.shopify.com/s/files/1/0079/9395/0308/files/slim-trim-drink-title.png?v=1578584980
Drink in place of meals, 1-2 times a day!
Let The Results Do The Talking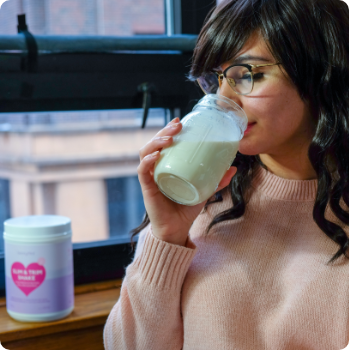 I LOVE THIS PROTEIN SHAKE. It tastes just like cupcake and doesn't have the gritty feeling/taste that most protein shakes have.I've seen amazing results from using it for gym purposes but I've also used it as a meal replacement and it keeps me full
@debbiethings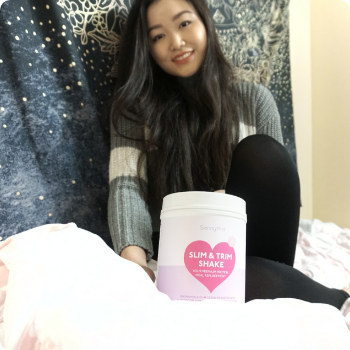 The Slim and Trim Shake is an amazing meal replacement shake. It makes me feel full after my workouts until the next meal and helps me from grabbing junk foods. Since having this, I have been feeling more energize to workout and to go outside more
@_.uyen.pham._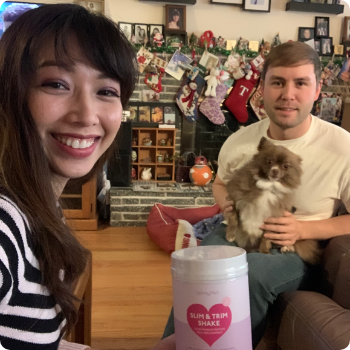 Amazzzzing flavor! Cupcake?! It's so good! It has matcha/green tea but doesn't have that bitter taste. It keeps you full! All in all YOU GALS and GUYS should try it! (My bf does!)
@taminwild
A Superfood Complex
Our unique formula combines a great taste with a blend of 11 superfoods, premium milk protein, MCT and essential vitamins like B6, B12 and more!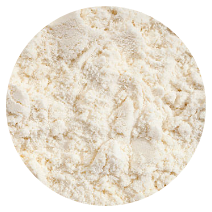 Whey Protein
Helps with lean muscle growth and lowers blood pressure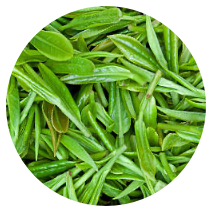 Matcha Leaf Tea
High in antioxidants, boosts metabolism and increases fat burn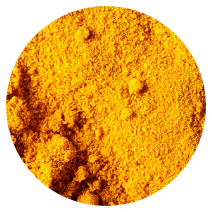 Turmeric Root
A powerful anti-inflammatory and anti-oxidant ingredient
Arabic Gum
Promotes satiety, aids digestive health and weight loss
Coconut Oil Creamer
Contains anti-inflammatory properties and increases metabolism
MCT Oil
Boosts memory function, increases energy and improves blood sugar level
Inulin
Aids digestion and stimulates growth of healthy gut bacteria
Customer Reviews
Write a Review