Endorsed by Fitness Experts. We partner with the best experts in the industry. The BodyBoss Fitness Guide is formulated for real women, for real results.*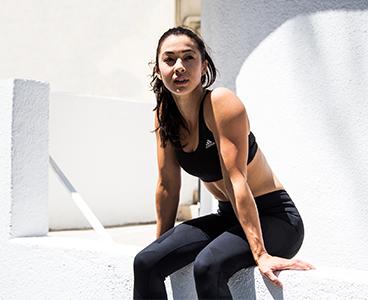 "BodyBoss is amazing for both beginners and hardcore fitness fanatics! Not only does it tell you what to do, it tells you how to do it. The back of the book has a full glossary of how to do the most basic to advanced moves. The fitness guide gives me a roadmap for my workout, wherever I am in the world and it requires nothing else but the book!"*
Meagan Kong
Adidas Ambassador & Fitness Expert
Adidas ambassador, professional dancer, model, fitness lifestyle expert and influencer, Meagan is all in one! Her journey as a dancer has helped perfect her fitness routine to always be in tip top condition. She currently lives in Los Angeles and continues to dance alongside even the biggest stars - Beyoncé, KE$HA, Jennifer Lopez and Kelly Clarkson, to name a few.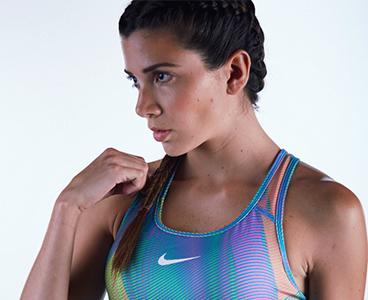 "I've done a lot of fitness guides in my time as a fitness trainer but nothing really compares to BodyBoss! It's quick and really easy to follow. BodyBoss HIIT workouts are explosive which maximises fat burn and is all you need to get toned and lose weight. It is life-changing and I love it!"*
Alejandra Chàvez
Fitness & Nutrition Coach
Alejandra's interest in fitness sparked whilst she was a model and learnt about the importance of exercise and good nutrition for the body. Often seen in fitness and health magazines, Alejandra writes to share about her fitness journey and also coaches clients in her free time.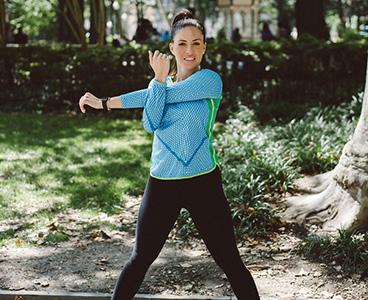 "The BodyBoss program is a real life, reasonable, rational fitness guide that can be adopted by anybody looking to get started, lose weight, get fit or tone up. Essentially, this program is for everybody.

For me, as a busy wellness professional, I need to be in 3 places at once so getting to the gym gets more and more difficult. This program, can be completed anywhere, even at home and is super easy to take anywhere too."*
Serena Scanzillo
Fitness & Nutrition Coach
Serena is an international health and wellness professional; with over 10 years experience.

Sports and recreation has always been her lifeblood, fueling her desire to influence others through her own coaching company SerenaFit.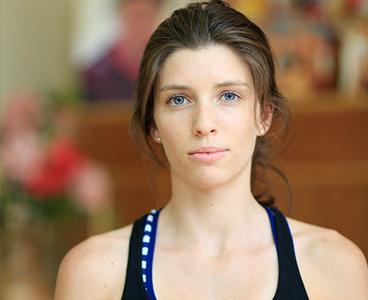 "BodyBoss workouts are time savers - crucial for my clients' fast paced lifestyles. BodyBoss makes exercise easy AND effective. HIIT is delivered into homes, with explanations and options for everyone who wants to see results, skip exercise classes, and exercise on their own!"*
Elizabeth Feinstone
Personal Trainer
Elizabeth's passion for physical activity stems from being a childhood cancer survivor and the idea that as an alternative form of medicine, exercise can yield physical and emotional health benefits.

Elizabeth currently lives in New York City and advises people on healthy living through personal training and teaching yoga.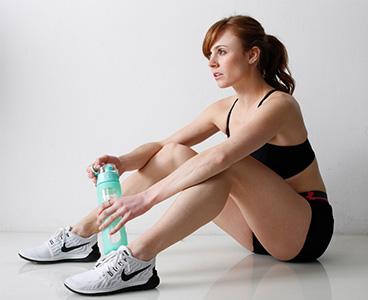 "This program is amazing! The bodyweight component is my favorite. You will see that learning to use your own bodyweight can be the most effective tool for not only losing weight, but also gaining strength."*
Jenna Langhans
TRX and Fitness Instructor
Jenna Langhans is a certified fitness professional living in New York City. Her career in the fitness industry stemmed from her long-time passion for dance and movement. She strives to encourage clients to push themselves, but also to listen to their body and modify when needed.
"The BodyBoss method is the only method that I use myself and for my customers. BodyBoss workouts can be done anywhere you want. The high-intensity exercises push you to your fullest potential while the breaks in between circuits recharge you for the next workout. This helps build a lean and strong body. You'd be impressed with how fast you see the results!

The science is clear: If your goal is to burn as much fat in as little time as possible, then BodyBoss is the way to go."*
Ania Obst
Personal Trainer
Ania's experience as a personal trainer spans over 10 years. She believes in helping people reach their goals through structured programmes whilst having fun and keeping it interactive. In her vast training experience, she has worked with athletes and also coached other fitness instructors.